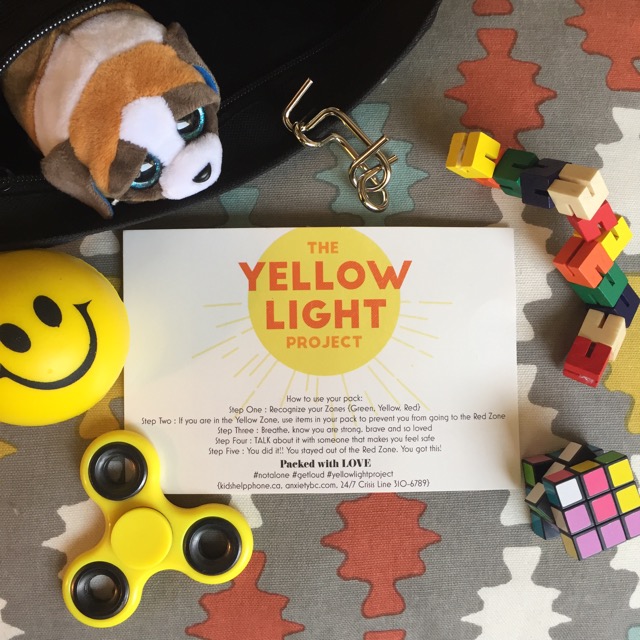 A HUGE thank you to The Yellow Light Project for donating one of their awesome anxiety packs to Aubrey Psychological Services. The Yellow Light Project is a Kelowna-based community organization helping kids under the age of 12 to stay in the yellow zone. The organization was started by a Janine Rayburn, a mom who has a young son with anxiety. Janine is raising money though her Go Fund Me page to help continue to make these packages available to children in the Okanagan who need them. Below is Janine's story:
---
My son suffers from anxiety. So much so he wanted to end his life. He just had his ninth birthday. We were told in the hospital that there's stages to anxiety. Kids need help when they are in the yellow zone because once they hit the red zone they become impulsive, defiant and have one way thinking, suicide is their out. We were told that putting together a pack of little things he could play with when he feels he's in the yellow zone could help him not go to the red zone. So we did. He now brings it everywhere. No it's not a solution and we still have so much work to do. But for right now, it works. We feel like other kids can benefit from these packs. That is what this project is about. Putting together these packs and giving them out to kids in our community that are suffering from anxiety. Thank you for all your love and support. We are in this together.
---
Thank you Janine for creating this wonderful initiative in honour of your son.